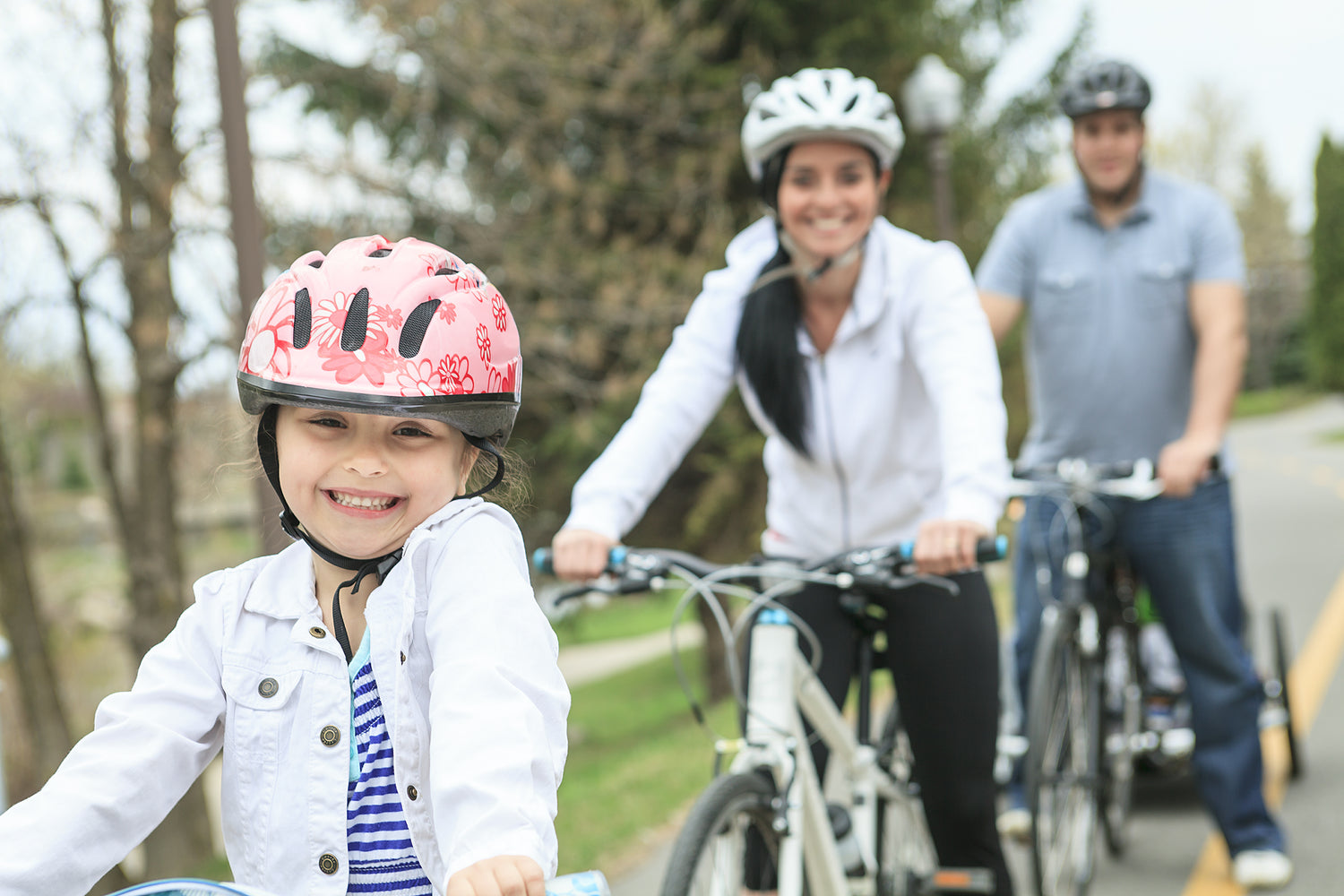 Safety First
At Wike, we prioritize the safety of you and your loved ones above all else. Our bike trailers are designed with a keen focus on providing a secure and reliable experience, ensuring peace of mind during your outdoor adventures.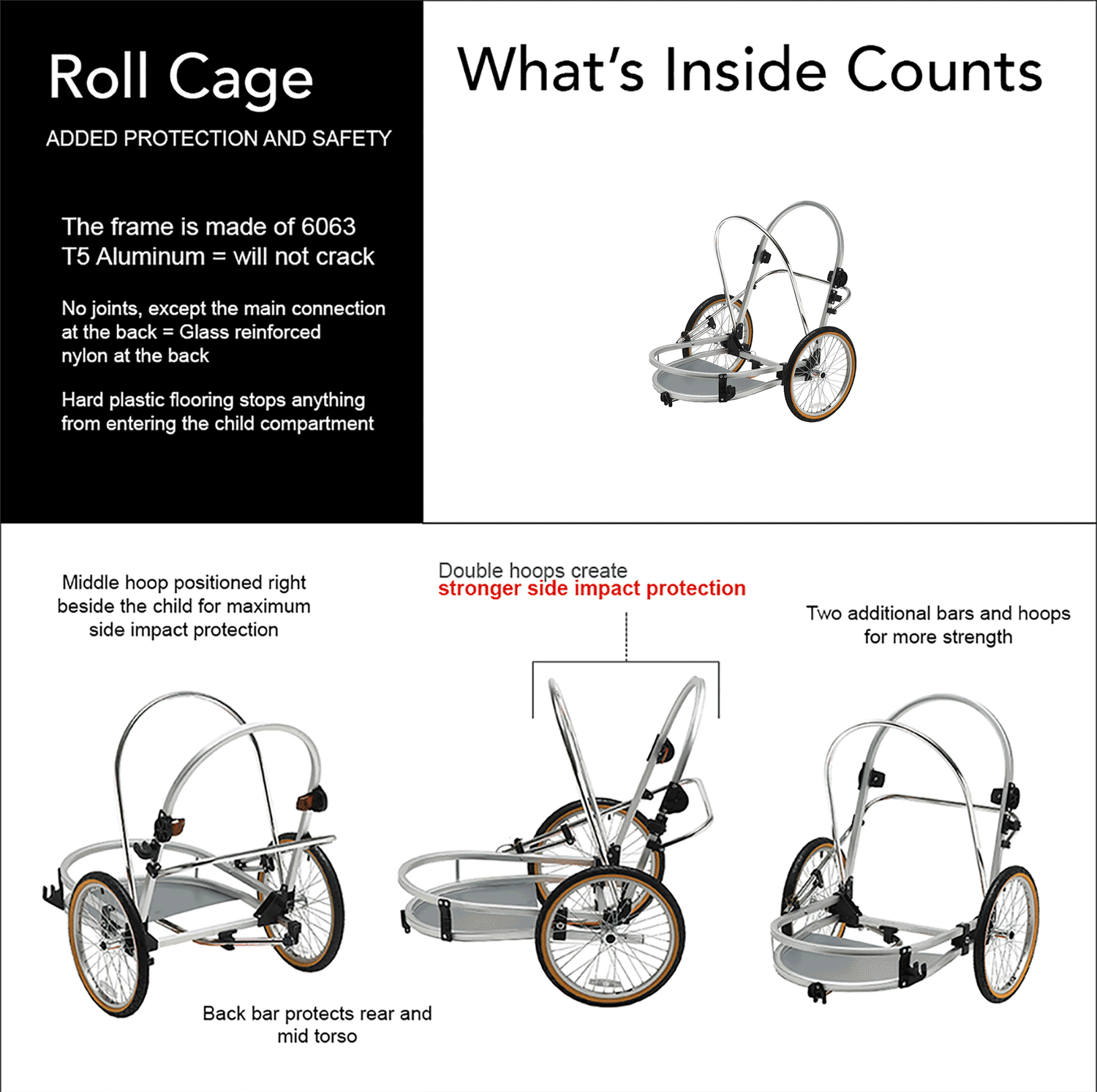 Egg-Shaped Roll Cage
The Wike Bike Trailer boasts an innovative egg-shaped frame, which enhances its strength
and stability. This design allows for better weight distribution and impact resistance, reducing the chances of tipping or rolling over during unexpected situations. Your precious cargo remains protected, no matter what the road
brings.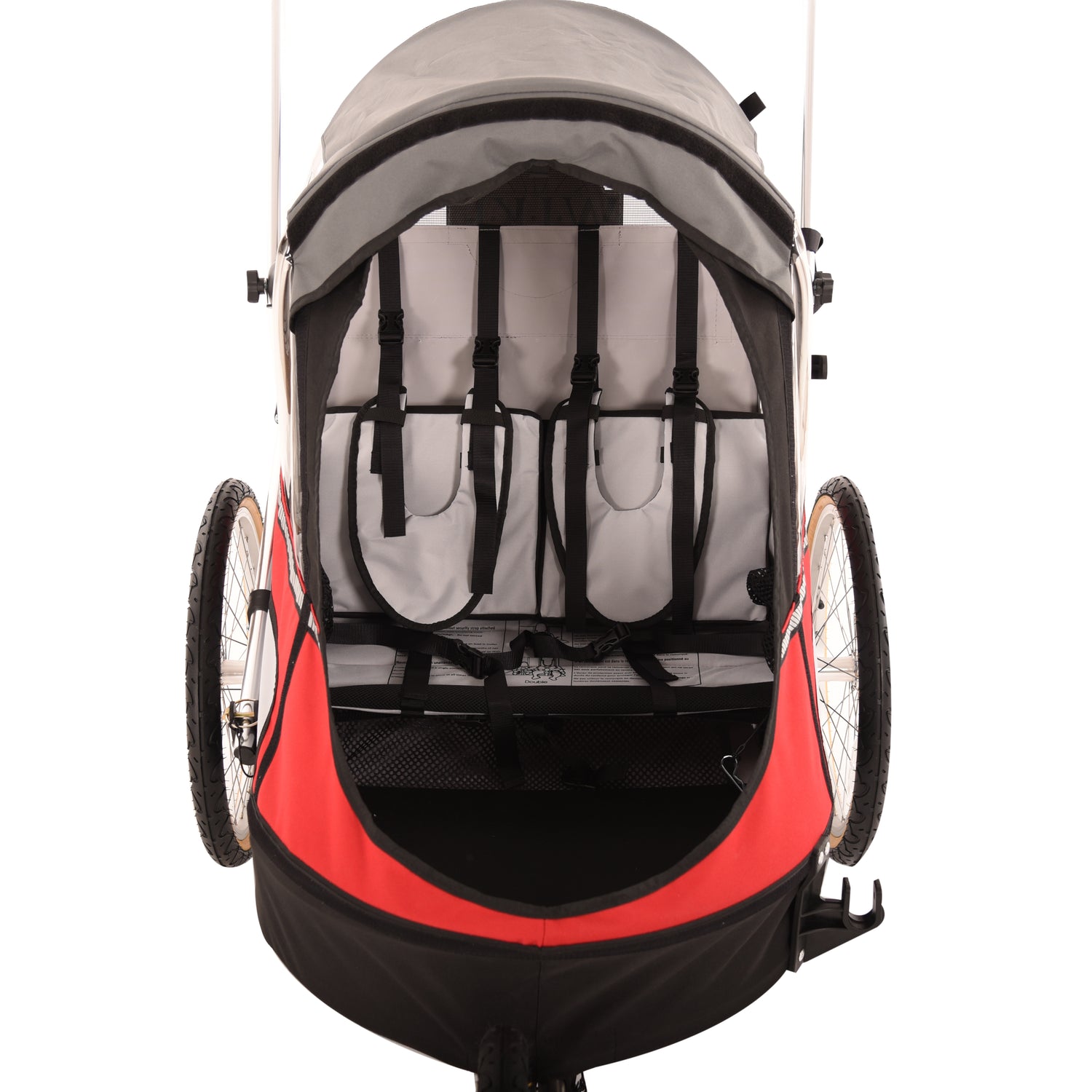 Maximum Space and Headroom
Our classic trailer design sets us apart from the rest. The spacious interior ensures ample room for your little ones or gear, while the increased headroom provides additional safety in the event of a rollover. You can travel worry-free, knowing your loved ones have plenty of space and protection within the Wike Bike Trailer.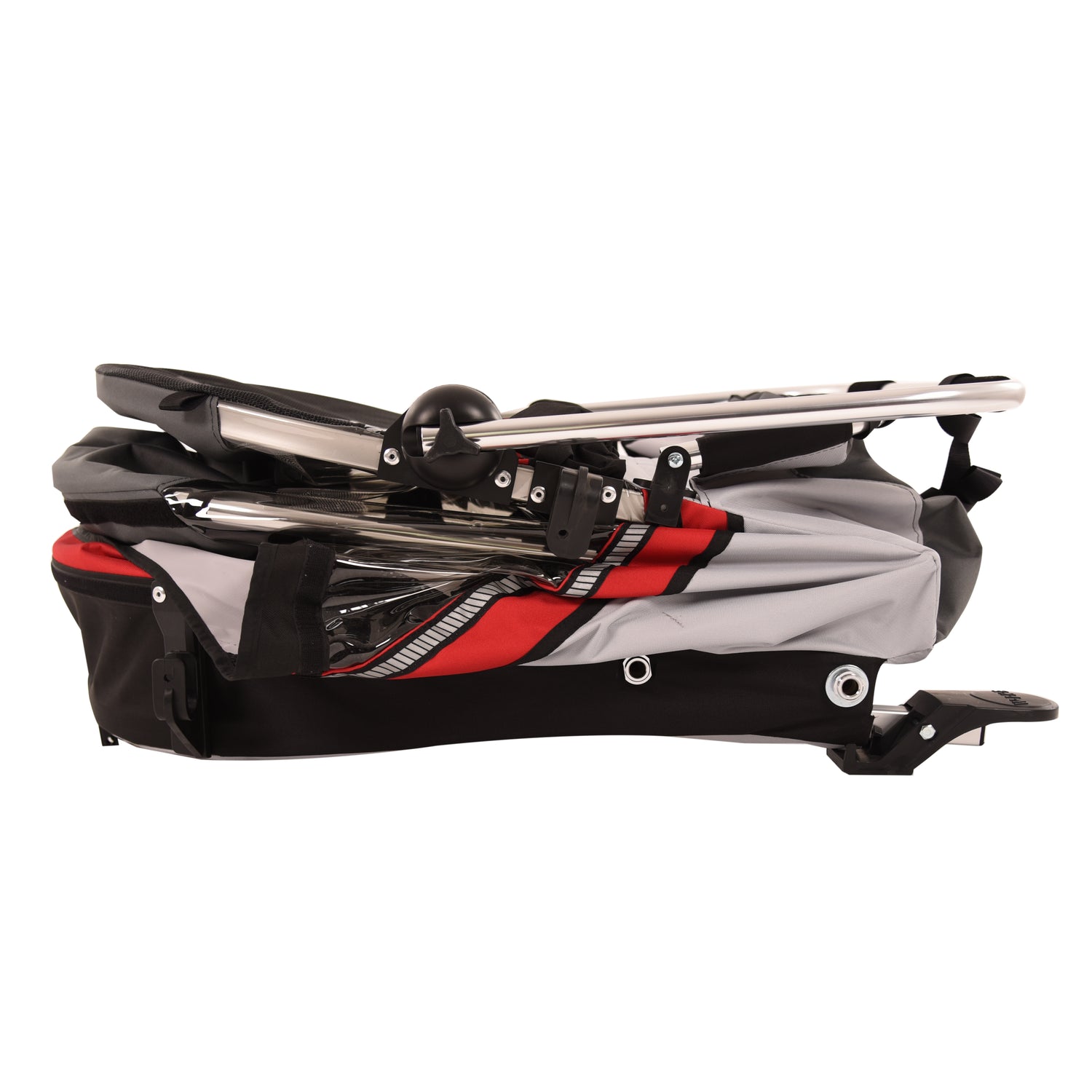 Easy Fold and Stow Away
We understand the importance of convenience. With our classic design, the Wike Bike Trailer effortlessly folds down and stows away, making it easy to transport and store when not in use. Whether you are heading to the park, embarking on a family vacation, or simply seeking a seamless storage solution, our trailer's foldable design has got you covered.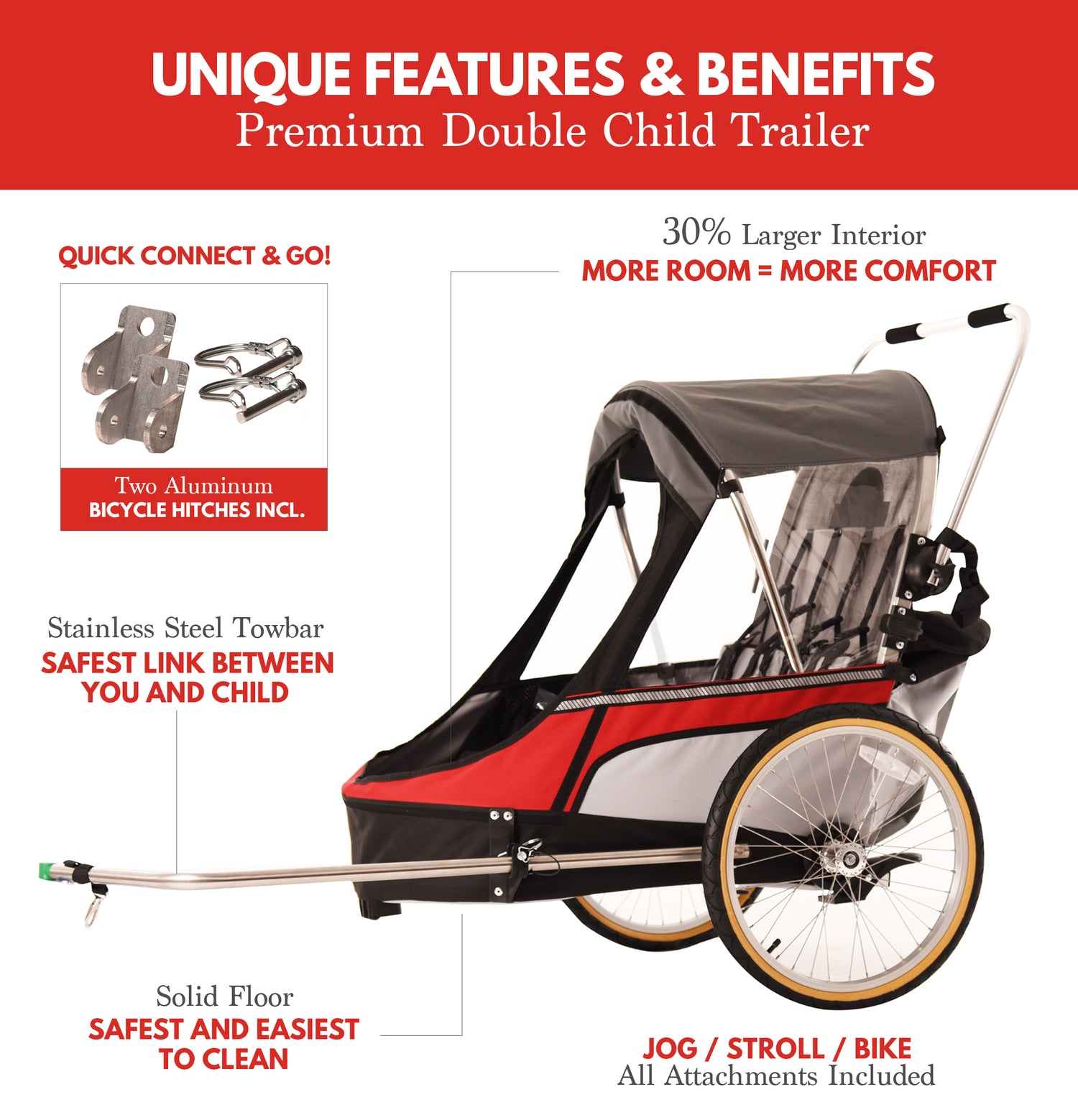 Stainless Steel Tow Bar: Strength and Security
The connection between your bike and the trailer is a critical component of a safe and reliable towing experience. That is why we use a high-quality stainless steel tow bar, ensuring optimal strength and security. With the Wike Bike Trailer, you can confidently traverse various terrains, knowing that the trailer is securely attached to your bike.
Browse Available Options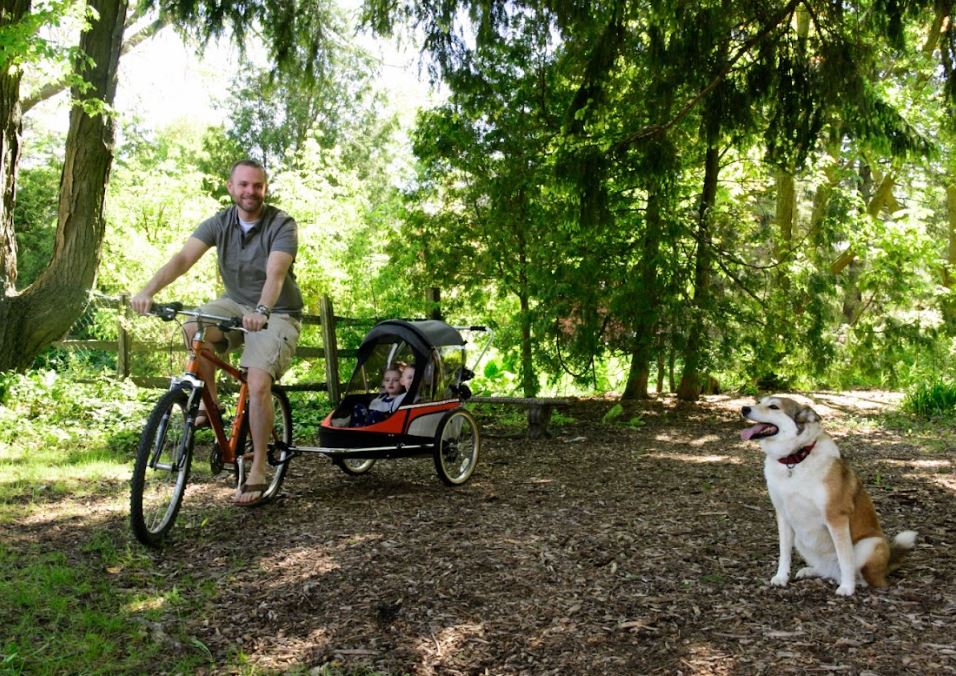 Testimonial: A Dad's Experience
Imagine a scenario where a bike trailer is hit and rolled over. Sounds terrifying, right? Meet John, a devoted father who experienced exactly that. Despite the unfortunate accident, he could not help but appreciate the exceptional safety features of the Wike Bike Trailer. Here is what John had to say:
"I was cycling with my daughter when a car suddenly collided with our bike trailer. The impact was terrifying, but thanks to the Wike Bike Trailer's egg-shaped frame design, it remained stable, protecting my daughter from harm. I highly recommend it to every parent seeking safe and reliable trailer."